There are so many quality Free RPGs on the Internet that, even though Free games are considered for the Indie Game of the Year Award, they really deserve their own category. This category honors the game designers who make their works of passion and then offer them for free.
The Finalists and Selected Peer Feedback

Active Exploits 2nd Edition
While I normally dislike diceless games, Active Exploits makes me want to try it. The built-in conversion to dice rules makes the system appealing to many different styles of gameplay.
It's all in there.
AE is a very cool system. It is the only diceless system I would consider using, because unlike most 'GM decides what happens next' games, it's actually a game. It works great and applies easily to a wide variety of genres.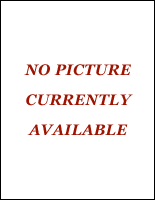 The Basic System
I really like it's ability to bridge the Fuzion system with the D20 system.
Very friendly system to use weither you are a fan of D20 or Fuzion.
Love the system and it makes gaming easier for my players.

FATE
FATE has everyone talking, and everyone playing it. From its reputation, it's given FUDGE a new edge and a new life. It's the free game you'd pay money for.
FATE takes the bad stereotype of "Free RPG"; that is an unsupported game of loose notes thrown together that are barely understandable let alone playable; and beats it over the head with a porcelain toilet lid until it dies. It is one of the best Free RPGs... ever.

FATE is a model for FUDGE adaptation - comprehensive, clearly presented, and with minor rules innovations that flesh out the system without altering it beyond recognition.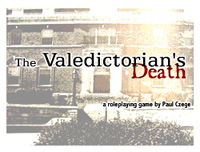 The Valedictorian's Death
The concept is innovative and fun, and it's free.
I know I'm starting to sound like a total Czege mark here, but he pulled off another winner with the Valedictorian's Death. Great symmetry.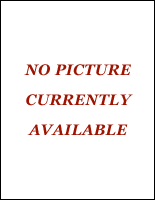 vs Monsters
It is the game I am most likely to play as presented rather that adapting to another system.
The Runners Up
| | |
| --- | --- |
| 3rd Place, with 16 Points | ACTIVE EXPLOITS 2nd EDITION |
| 2nd Place, with 21 Points | THE BASIC SYSTEM |
And the Winner, with 57 Points, is...
FATE (Fudge FATE)
This game should cost a lot of money. The fact that it's free in no way makes it any less of a game. In fact, it's superior to almost all games that are charged for - to say nothing of other free games.
Further Feedback:
FATE
Read the review of FATE on rpgnews.com -- that says it all.
Well written, well envisioned, and very slick.
FATE has taken a good free game and made it amazing.
Fate puts the character back where it belongs - into the story. Add a clean, professional layout and clearly written and organized rules and you get a very promising game.
The production for a free game is good, and it's a wonderful adaptation of Fudge.
FATE is the game that really opened up Fudge to me, building on that simple open scaffold to make an entirely useful and enjoyable complete game.